Ad – pr products / Collaboration with Desenio
We've been confined to our houses for over 100+ days. No doubt it's been incredibly tough for everyone. During this time, I've been attempting to juggle parenthood, freelance work, house chores, alongside working on some interior projects. The break has given me a chance to catch up on my blog and I've teamed up with Desenio to showcase some of their amazing art work. The team have also given my readers a 25% discount code.
For years, I've been seeing bloggers and interior lovers use Desenio to showcase love affairs with gorgeous, affordable art work. It goes to show you don't have to spend thousands to appreciate beauty in the home. Over the past month I've been challenged by Desenio to decorate some rooms on a budget and to style them to my preference.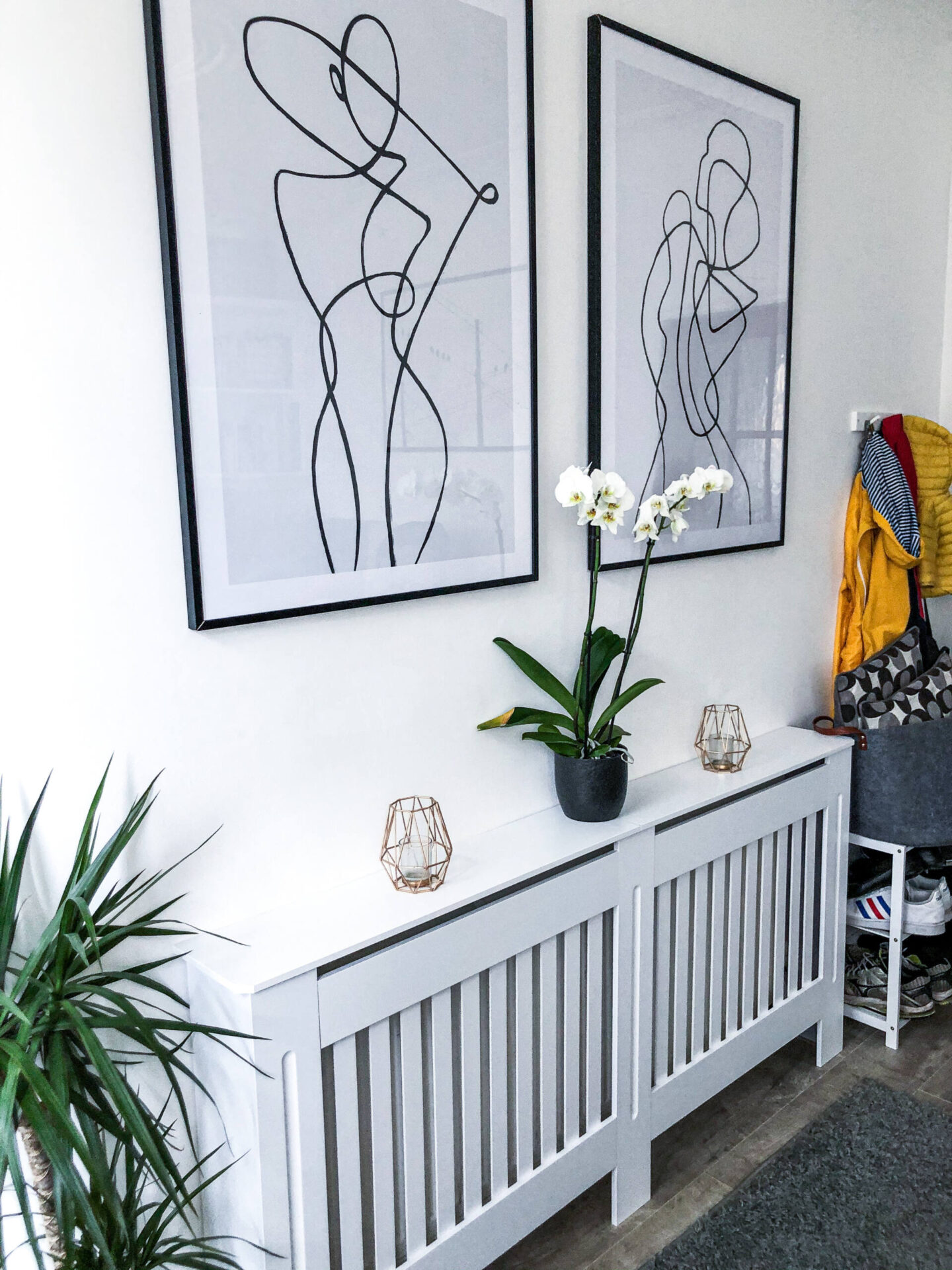 Making my home beautiful
The fabulous thing about using Desenio is the ease of the website navigation – both great for customer experiences on laptops and mobiles. Users can search between prints, colours of photos, a range of frames, bestsellers, new arrivals and visitors can also try the gallery wall tool. Using this, you can see what your photos might look like above a bed, sofa or cabinet which is a pretty great idea. I'd also like to note how fantastic the team is at responding to issues as we had a problem with a broken frame and they helped resolve the issue in no time.
Our Birmingham-based home flaunts a wide range of local artists, illustrators and designers. I genuinely thought it would be difficult to choose some pieces to fit within the theme of our home. Luckily I came across various botanical and abstract line art posters that suit our style perfectly and have brought our modern, minimalistic rooms to life. Cue glamorous shots… (sort of).
Line Art Illustrations
As soon as you walk into our house, you'll find yourself inside the dining room. Most terraced housing have the same layout and feel it can be quite awkward to decorate. We have a huge blank wall on the left hand side, so we thought long and hard about how we wanted to revamp the area. I browsed Desenio and straight away came across two bestsellers – these line art posters by artist Peytil. They are minimalistic and available in a range of sizes, so would look great in any room to be honest. Paired with some black frames, they have suddenly made the entire room look cosy and homely, with a touch of class. I adore abstract line drawings and these hand-drawn designs are ideal for any space that needs sudden lift or modernisation.
FIGURATONE POSTER (70×100)
ANTIBES POSTER (70×100)
BLACK FRAMES (70×100)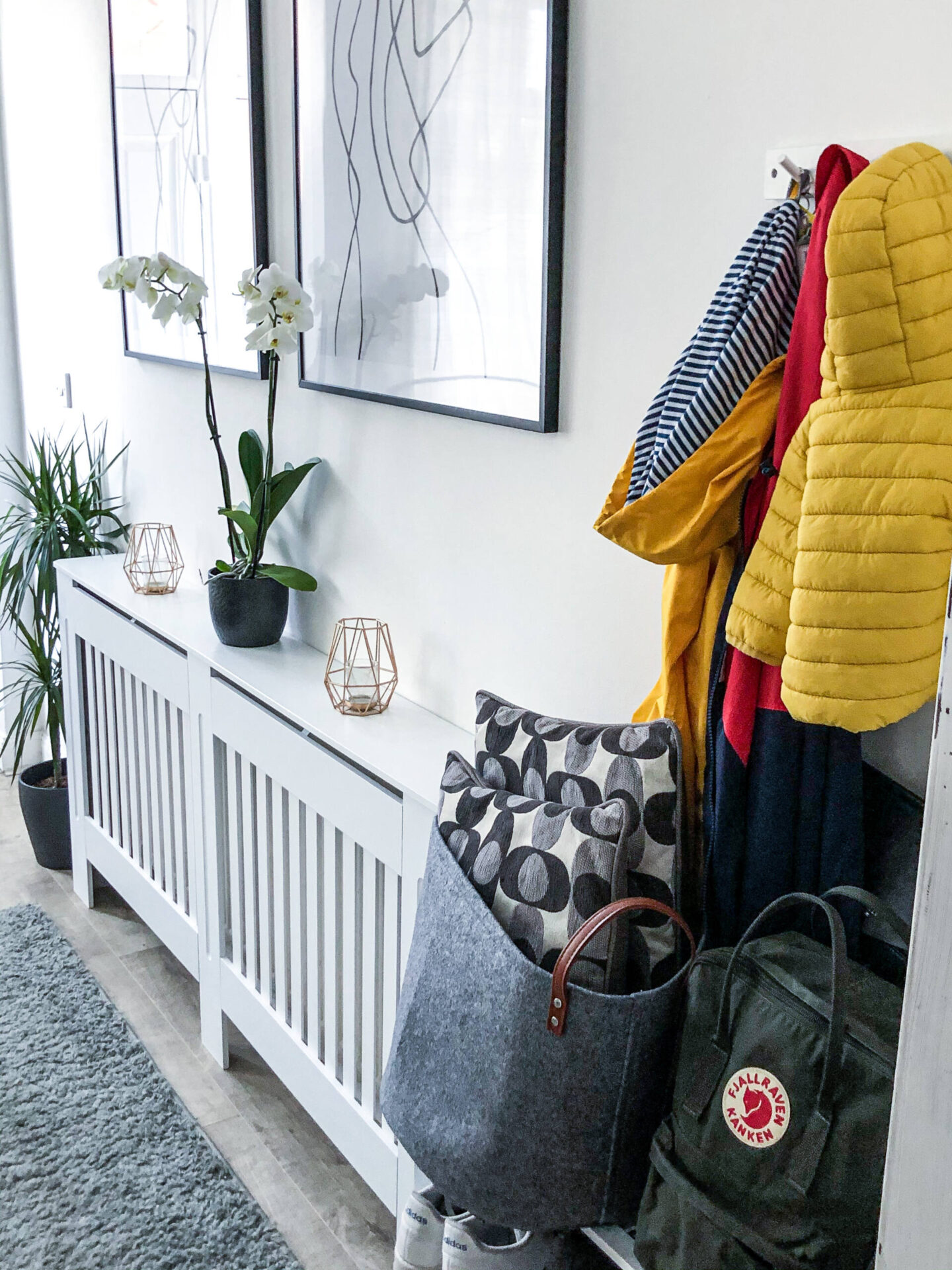 Let's move it to the bedroom
Across the house, we've tried to keep the rooms airy and white to open them out a bit. When we first bought it, rooms were dark, odd colours and very outdated. With very little storage to play with, it's easy for the place to become a mess so to distract from that, I've placed some more framed images across the room and next to the bed as a focal point. I'm big into palmistry, star signs (for the fun factor), astronomy and anything to do with the supernatural. I came across the space & astronomy website section which has some beautiful prints and I've been looking forward to styling them to make the room a more welcoming place. The Moon Phase and Libra post are two of my favourite posters from Desenio, absolutely love them.
MOON PHASE (21×30)
THE LIBRA (30×40)
BLACK FRAME (21×30)
Across the landing
Across from the bedroom is a narrow landing space which is a right pain to decorate. With such limited floor space, it leaves a lot to be desired in terms of plain wall decor. Once the carpets had been changed (aka nesting before baby arrived) we plonked a white radiator cover in and since then, I've been looking for some ways to make the area look more attractive. Our bathroom has green tiles at the other end, so I've been searching for something green to make the interior colour flow. There is a lot of botanical pieces on the Desenio website but these three stood out to me as I find watercolours fabulous for simplicity. I purchased them in A4 and they seem to work well with the layout.
WATERCOLOUR LEAVES NO4 (21×30)
GREEN LINEN LEAVES (21×30)
WATERCOLOUR LEAVES NO3 (21×30)
Bedroom Artwork for Sebastian
With a baby on board, I've now got to think about another person who is not myself. Weird, this parenting malarkey. In reality it's been fun to buy some pieces for Sebastian which I think he'll grow to love. The theme of his bedroom is going to be sea life – with some bits of jungle thrown in for good measure. I love the fact Desenio can also cater for kids as they have a specific kids wall art section with some absolutely gorgeous prints. A lot of them are quirky, not your average boring animal imagery (a bear balancing on a tricycle, anyone?) and I came across a few images that made me stop scrolling. I particularly love the breaching whale in the forest poster. Josh did ask if it might confuse Sebastian as he might grow to think whales live in forests… but that's a discussion for another time.

I want to strike a balance between educational, entertainment and fun and I believe I've done just so. I've managed to incorporate both letters, numbers and animals in my purchase. It was imperative to buy an ALPHABET poster so he can learn to repeat it forwards AND backwards, just as I was taught to do as a child. It's mine, my brother's and mom's party trick, didn't you know?
WHALES GRAPHIC (30×40)
BREACHING WHALE (30×40)
COLOUR ALPHABET (21×30)
ALPHABET S (21×30)
GEOMETRY (21×30)

The team at Desenio have given me a 25% discount code for my readers to use (not valid on frames or personalised categories) and is valid until midnight on 16th July so be quick if you're considering purchasing any from this post.
Visit the site and use the code 'EVSTOKES' at checkout.
Ad – pr products / For transparency on this post I was given a budget to use to purchase some artwork and was challenged to write about it and give honest feedback in return. All opinions are honest and my own, as always.