Ad-press trip / One of the best hotels in Chipping Campden, Cotswold House Hotel, invited EmmaVictoriaStokes.com to experience another luxury getaway.
Fast forward three years, I was given the opportunity to return with a spring in my step, baby-free, and ready to indulge in a night of uninterrupted sleep. The team certainly understand what exceptional hospitality is and thankfully guests can find it here.
Pulling up in the same car park, in the very same parking spot, my boyfriend had absolutely no clue we were coming back to the Cotswold House Hotel & Spa. A very luxurious press trip coinciding with a surprise birthday getaway, I couldn't wait to jump back into the huge stone bath that, even now, echoes throughout my dreams. After stopping off in Broadway for a swift lunch at The Lygon Arms, we darted off to the beautiful Daylesford Farm to look at everything we certainly cannot afford. A 20-minute drive back in the other direction, a seamless and stress-free night awaited us.
The Sezincote Suite
The Sezincote Suite is the room we landed in for this getaway and costs £440 per night. Our first getaway was at The Grevel Suite – the sister room located a stone throw away. A range of Junior and hot tub rooms are onsite, with add-on enhancements available including bottles of wine, flowers and Champagne. Dogs are welcome to stay with you for a small fee.
The suite is plush, flirting dark plum tones. A gigantic feature sofa sits in the middle of the room – big enough for another person to sleep on. A TV located next to the bed is ideal for late night film watching and wine drinking. Consisting of three separate areas – the bed, the lounge and bathroom; rooms are spacious and include a private patio. Look out for the mini bar, tea and fresh coffee making facilities, a hairdryer, alongside air-conditioning, complimentary broadband and a large wardrobe.
The ultimate bathroom indulgence
One of the main reasons for my return was the stone bath located in the suites. I already knew what to expect from my last stay and the stone egg cocoon paired with luxury white robes is quite honestly the best hotel experience. To the side, a large walk in shower also welcomes weary travellers and is big enough fit a flurry of people. Although I wouldn't recommend that, you'd ruin the romance.
This time we didn't book into the spa, but saw plenty of people heading in and out of the building. If you're on the hunt for a relaxing break – treatments and lazy day packages can be booked. If you'd rather lounge by the pool with a drink and magazine, that's encouraged too. They are now open as normal and have removed any restrictions. The Cotswold House Hotel Spa facilities include several treatment rooms, clean changing facilities and a separate area for hot complimentary drinks.
The Fig Lounge
In the evening, we travelled a hefty 30 steps and ended up at The Fig restaurant. Located inside the hotel, they serve from the Bistro menu in a more formal and traditional setting. Hotel guests and the public can experience food and drinks here, seven days a week (12-3 pm for lunch and 6-9 pm for dinner.) For starters we opted for a dish from the specials menu: Seared Scottish Salmon with potato and spring onion salad and wild garlic pesto (£10) alongside the Pan Fried Scallops, with smoked bacon, pea puree, gremolata, almond (£12) from the main menu. Both are beautifully presented and incredibly fresh. Allergens and ingredients are clearly labelled.
For mains, Rosemary Glazed Duck Breast with fine beans, potato dauphinoise, onion puree, juniper berry jus (£22). The meat was perfectly pink and paired well with the Malbec. Greens were slathered in butter with heightened the meal and gave it extra flavour. Also ordered was the 6oz Fillet Steak with blanched cavolo nero, triple cooked chips, grilled tomato, pepper corn sauce (£28). Both dishes were filling and only slight feedback from us. The potato dauphinoise needed to be crispier and Josh's steak was slightly overdone. Both meals were wonderfully executed and freshly prepared. We had a great time eating our meal with a few other couples dotted around us, the mood relaxed and with dishes to great standard.
For puds we were stuffed, but asked to share the British Cheese Board (£12) arriving with celery, grapes, chutney, biscuits and fruit jelly. Other desserts such as cheesecake, pies, crumbles, ice cream and sorbets can be found on the menu. Each dish can be paired with dessert wine if you fancy something a little extra special. The team went above and beyond and surprised Josh with his own birthday plate of chocolate truffles. Not long after we rolled back to our room and had a cuppa tea. I had the best night's sleep thanks to the blackout curtains and didn't awake until 8am.
Breakfast at Cotswold House Hotel & Spa
We started our day with an indulgent breakfast inside the Bistro. Upon your arrival and check-in to the hotel, you're handed a form to tick your breakfast preferences and preferred time which needs to be handed back by late evening. I don't remember doing this before, but feel it may be owing to previous restrictions.
I prefer breakfast in this way as we knew exactly what we were getting at 8:15am. A plus, we didn't have to wait for someone to take our order. Once seated, drinks and breakfast were brought straight out within minutes. Breakfast is included in your overnight stay and tea/coffee/juices are unlimited. What we ordered:
🍳 Scrambled eggs & salmon
🍫 Pain au chocolat
☕️ Tea, coffee & juice
🥓 Full English breakfast
🍞 Mixed toast and butter
🍏 Fruit salad
A beautiful welcome back…
Guests at Cotswold House Hotel & Spa will experience a night of luxury, taking in the local surroundings, before choosing to dine either inside the hotel or at a nearby restaurant. The building is gorgeous, and resides as three old houses interwoven on the high street. The team are welcoming and will cater for any mobility issues and specific needs. The hotel itself is super easy to find and resides in a great location – with free onsite parking round the back.
Once again I can't thank the staff at Cotswold House Hotel & Spa enough for another gorgeous stay. We had the best time, relaxing and soaking up local walks. I was told dinner and drinks would need to be paid for, but they kindly removed this from the bill. The suite in which we stayed was utterly gorgeous but 28 ensuite bedrooms are also available. Coming in at £400 a night in the Cotswolds you'd expect nothing but brilliance and thankfully, this is what we received.
Find the best prices directly on the website.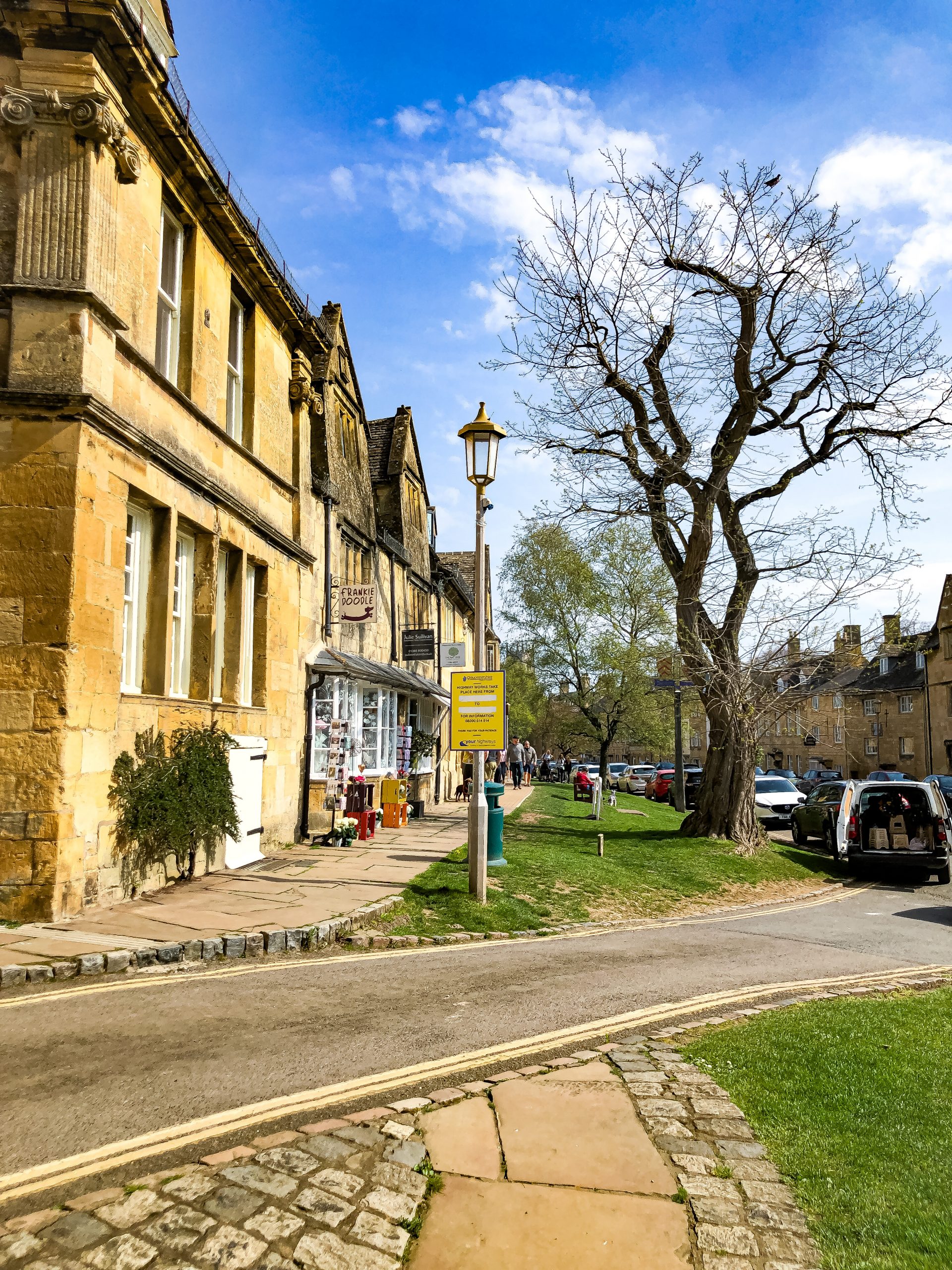 Things to do around Chipping Campden
There's plenty to do around Chipping Campden. After breakfast we strolled around the beautiful high street, up to the local church. For those looking for more adventure, there's plenty of attractions further afield. Ask at the front desk or do a quick Google search and fill your boots.
The Cotswold House Hotel & Spa
The Square, Chipping Campden, GL55 6AN, Cotswolds, Gloucestershire
I was invited to the Cotswold House Hotel & Spa on a press trip basis. All foodand room access was complementary in return for a blog post and social media posts.