ASOS Gold Aviator Sunglasses With Pink Spiced Lens
Bits and bobs are slowly being thrown into the suitcase for my holiday. I found these sunglasses in the ASOS sale and I love the spectrum of colours which appear in the light. They look flattering against my bright blonde hair. They came in a little black pouch and are perfect travel size. Bronze Goddess, Estee Lauder is my signature scent for Summer. It instantly reminds me of the Hawaiian tropics and coconuts.
ASOS Cami Dress in Pretty Floral Print
Floral print and cami dresses are the perfect combination. I saw this dress and just knew it was meant for me. The bottom of the dress is pleated and I adore the pink, purple and green flowers. I wanted a Summer dress that wouldn't be heavy fitting and this one skims perfectly over the body. The corset-like back is flattering but isn't too revealing. I can't wait to slip this on and to do a few twirls… It's so pretty!
Off Shoulder Crop Dress in Floral Lace
White. White. White. I adore white dresses when the sun comes out, they give the illusion that your skin is more sun-kissed. The dress is lined-lace fabric and clings to the more generous parts. I think off-shoulder dresses are naturally flattering and I'll be pairing this white some white flats and beach-wavy hair. This dress is ideal to catch the sun and it comes to just above the knee so isn't too revealing.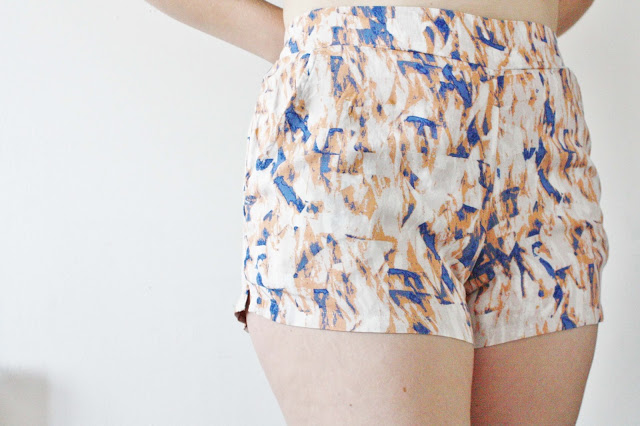 J.D.Y Printed Shorts
Every girl takes a pair of shorts on holiday but finding the right pair can be hard. These were an absolute steal and are perfectly elasticated for easy movement. They are slim-fit and are ideal for long beach walks – such a good find for just £12… I love the colours combined and the shorts are bright and airy (and most importantly – generously elasticated for all the holiday food!)…what do you think of these?
Mindfullness – A Practical Guide to Finding Peace
I Let You Go – Clare Mackintosh
We Were Liars – E.Lockhart
Of course, it wouldn't be a lazy holiday without some books to read next to the pool. I usually end up taking something light-hearted and some kind of a dark thriller to keep me going. I've heard great recommendations for all three books, so I am excited to delve into them with a glass of wine in hand. What are your holiday essentials for this year? Please let me know in the comments below…