With over 26,000 eating establishments in New York City including restaurants, takeaways, delis and cafes – where on earth do you start when planning a trip to one of the most popular cities in the world?
New York City is best described as a melting pot of culture and cuisine. With so much to see and do at every turn, it's not surprising to learn that you might not even cover it all, even if you have lived there for over 20 years. In February 2019, my boyfriend and I headed out to NYC for 5 days of fun, sightseeing and restaurant hopping. We've never been to New York before, so you can imagine the absolute overwhelm of places we wanted to cram into our 5-day frenzy. Leading up to our trip, we had so many friends tell us where to go, what to do and the best things to eat. Of course, we wanted to do things a tiny bit different to everyone else, so we made sure to visit some places on our own accord too. Here are 10 of the best places we tried:
BREAKFAST IN NEW YORK CITY
Clinton St. Baking Company
4 Clinton St, New York, NY 10002, USA
This popular restaurant is best known for their weekend brunch and pancakes. We rocked up at Clinton Street Baking Company at 9AM the day after we arrived, and the place was heaving. We knew it would be busy as their food is pretty damn good. We gave our name at the door, headed out to get cash (it's best to pay in dollars here) and returned 20 minutes later to be seated. New York Magazine voted Neil's blueberry pancakes best in the city and the stacks are huge. On this particular morning, I ordered the Spanish scramble (chorizo, onion, cheese) for $16. The bottomless coffee is also incredible. Proper strong stuff that will keep you awake for the rest of the day and for just $4. Well worth a visit if not only for the caffeine.
RUSS & DAUGHTERS
127 Orchard St, New York, NY 10002, USA
A must-do in NYC is to visit Russ & Daughters Cafe in Lower East Side. First opening in 1914, I'm also proud to say that we've eaten breakfast at one of the 10 Best Restaurants in New York. This legendary cafe protrudes a retro vibe, serving all day breakfasts; including eggs, bagels, smoked fish, matzoh ball soup, and all kinds of Jewish comfort food. They're without a doubt the tastiest bagels you're likely to eat, ever. The friendly, attentive service is also fabulous. We were told about this place on the plane flying over so we couldn't not add it to our list. Pictured above is the Lower Sunny Side of eggs, smoked salmon, potato latkes – $19.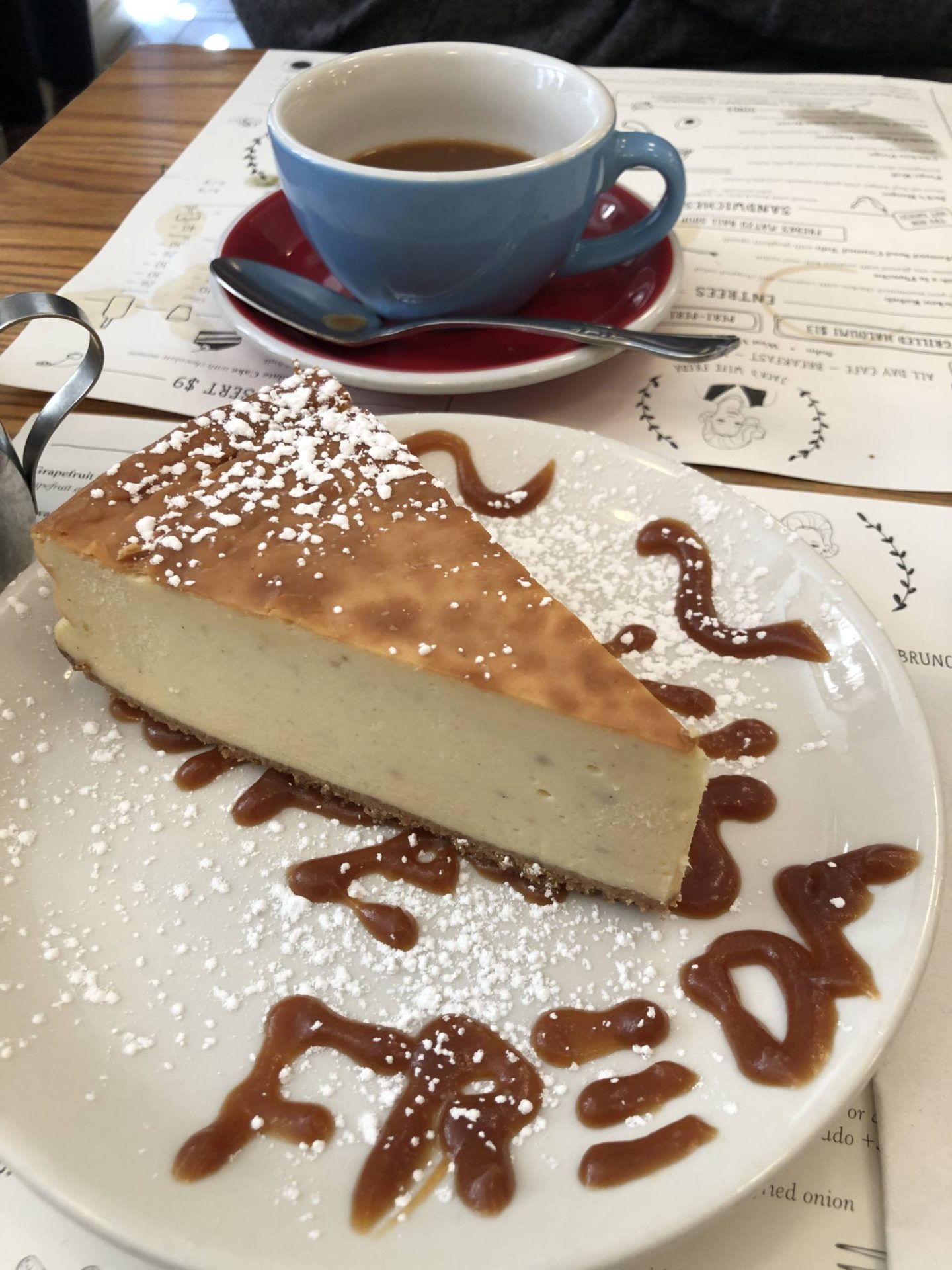 JACK'S WIFE FREDA
224 Lafayette St, New York, NY 10012, USA
I've seen this place talked about by all of the big bloggers over the years, and on our final day we visited Jack's Wife Freda. Oh boy did it live up to its hype. This cubbyhole of a place is a lively all-day NYC bistro serving some of the most photogenic and tastiest breakfasts in Lower Manhattan. We managed to squeeze ourselves in at the last table for two and gorged on some hearty eggs and toast. A little on the pricey side, the menu serves everything from assorted pastries, salads, kebabs, sandwiches, and desserts. I ordered the poaches eggs, halloumi and sour dough toast – $15. The menu is pretty spectacular and we mustn't forget about the splendid cheesecake for breakfast either. An absolute must when visiting here.
LUNCH IN NEW YORK CITY
KATZ'S DELI
205 E Houston St, New York, NY 10002, USA
One of the most famous sandwich places in all the land resides in Lower East Side. Katz's Deli is open from 8AM and this 'no-frills' deli serves up gigantic pastrami sandwiches bigger than your head. Considering this place was no more than a two minute walk from our hotel, I'm shocked we didn't show our faces here twice. But that might have something to do with the price tag attached to these beasts. Numerous famous people pop up here every now and again – the evidence is on the walls. The hot pastrami sandwich, smoked to juicy perfection and hand calved will set you back $23. In my opinion? Worth every dollar.
Juliana's Pizza, Brooklyn
19 Old Fulton St, Brooklyn, NY 11201, USA
I can't say the name without sounding Italian. Sorry. Renowned for being one of the best pizza parlours in NYC, Juliana's Pizza can be found just over the Brooklyn Bridge. Open every day from 11:30AM – we were so lucky to get a table at noon as by 12:30, there was a snake queue out of the door. The Classic White Pizza with mozzarella and garlic is possibly one of the best dough creations I've ever eaten. The ooze of the cheese with the tang of the garlic, ABSOLUTE HEAVEN. People come here from miles around to sample a slice of Juliana's, and you can see why. Food tours also pit stop here, so it must be excellent. Pizzas start from $19.
CHELSEA MARKET
75 9th Ave, New York, NY 10011, USA
There is no way you can come to New York and not visit Chelsea Market. Open 7 days a week, this epic food joint and shopping mall is crammed full of urban street food vendors, located in the Meatpacking District. Chelsea Market has become one of the greatest indoor food halls in the world, with more than thirty-five vendors at any given time. Serving up a fresh load of Mexican food, pizza, cheese, oysters, cheesecake, chocolate and so on – you certainly won't go hungry. We first snacked on these gorgeous mexican tacos from Los Tacos No.1 before moving onto a mozzarella bar and brownie shop. This was without a doubt one of the best foodie experiences of my life. The taco line tends to be huge, but be patient.
The Big Mozz bar serve insane handmade Mozz Sticks that provide an excellent cheese pull. The Fat Witch Bakery casts its very own spell with a mesmerising amount of chocolate brownies. You can smell the sweetness before you enter the room. We took some back to the hotel with us to snack on later that night and they were absolutely delicious! How will you choose?
TAVERN ON THE GREEN
Central Park, W 67th St, New York, NY 10023, USA
Nestled inside Central Park is Tavern On The Green, which surprisingly looks just like a typical pub from the UK. I recently learned it was built in 1870 to house the sheep that grazed in Central Park's Meadow. We just happened to be walking through the park when we noticed it and popped in for a bite to eat. Their rustic menu is mainly shaped by local, seasonal ingredients and I couldn't resist the sound of brioche french toast with strawberry compote, cream and candid almonds – $19. Keep your eyes peeled for this place as it has gorgeous interior and fantastic comfort food. There is no WiFi here.
LATE NIGHT FOOD IN NEW YORK CITY
DAN & JOHN'S WINGS
135 1st Avenue, New York, NY 10003, USA
When looking for some of the best buffalo wings, there are many places to choose from. I heard very good things about Dan & John's so I got to choose dinner for that night. It's a small bar, paired with some of the best wings I've ever eaten. We ordered the 10pc medium wings for $14 and dug in with our hands. Aside from the finger lickin' tasty wings, it was the friendly service and intimate setting that made us feel welcome. We would definitely come here again.
PAUL'S DA BURGER JOINT
131 2nd Ave, New York, NY 10003, USA
I'm not sure what was more appealing – the fact Paul's has a 4.3 rating on Google or the fact it has 'DA' in the name. Venturing off one night on the hunt for burgers, we came across this place on a whim. It's a cash-only East Village eatery that serves up some giant, juicy burgers in a diner setting. People were queuing up to get in when we arrived around 7PM but thankfully we stole the last two seater table. We made a habit of doing that over the holiday. Burgers are their speciality and there's so many options to choose from. The bacon and cheese burger was $8.50 and probably one of the cheapest meals of the entire holiday.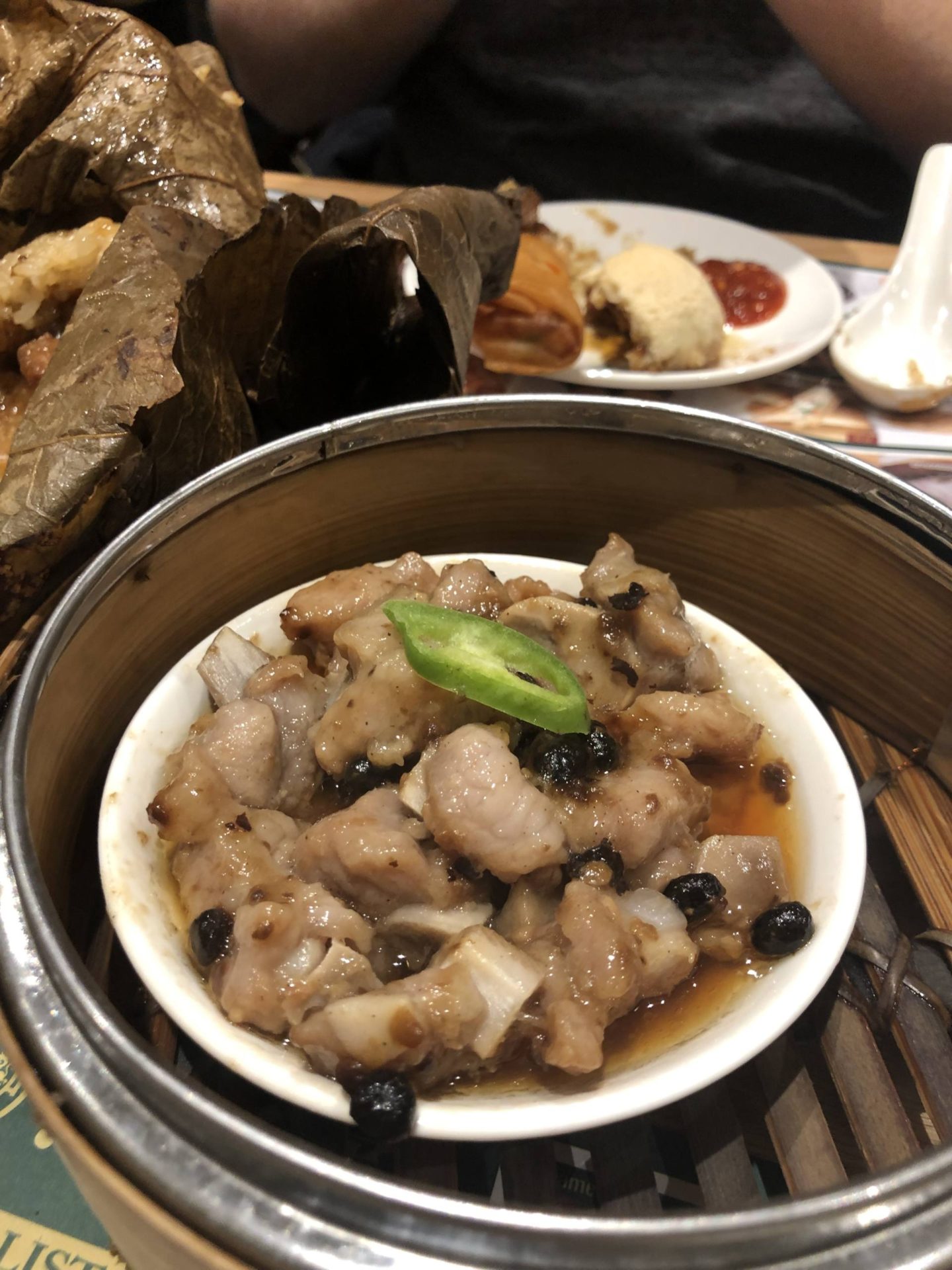 TIM HO WAN
85 4th Ave, New York, NY 10003, USA
I'm not sure if it's my great taste in Chinese food, or by luck of the Gods, but we were walking past here one night when I said to Josh, WE HAVE TO GO IN. As we were packing up for our flight the following morning – after eating at Tim Ho Wan's in Hell's Kitchen the night before – an advert popped up on the TV talking about this very place. It's renowned as being 'Michelin star' style food (but currently without the star). I will happily say it was one of my favourite meals in NYC. We shared the steamed pork spare ribs, deep fried spring rolls, baked BBQ pork buns, steamed dumplings and sticky rice in lotus leaf (one of the best dishes I've ever had from a Chinese restaurant). We were so chuffed and left happy and knowing we went to the right place!
I hope you've enjoyed my little round up of great food places to try in New York City and hope you get to try some. Please note, we paid for all meals in full and have not been asked to write about any of these places.