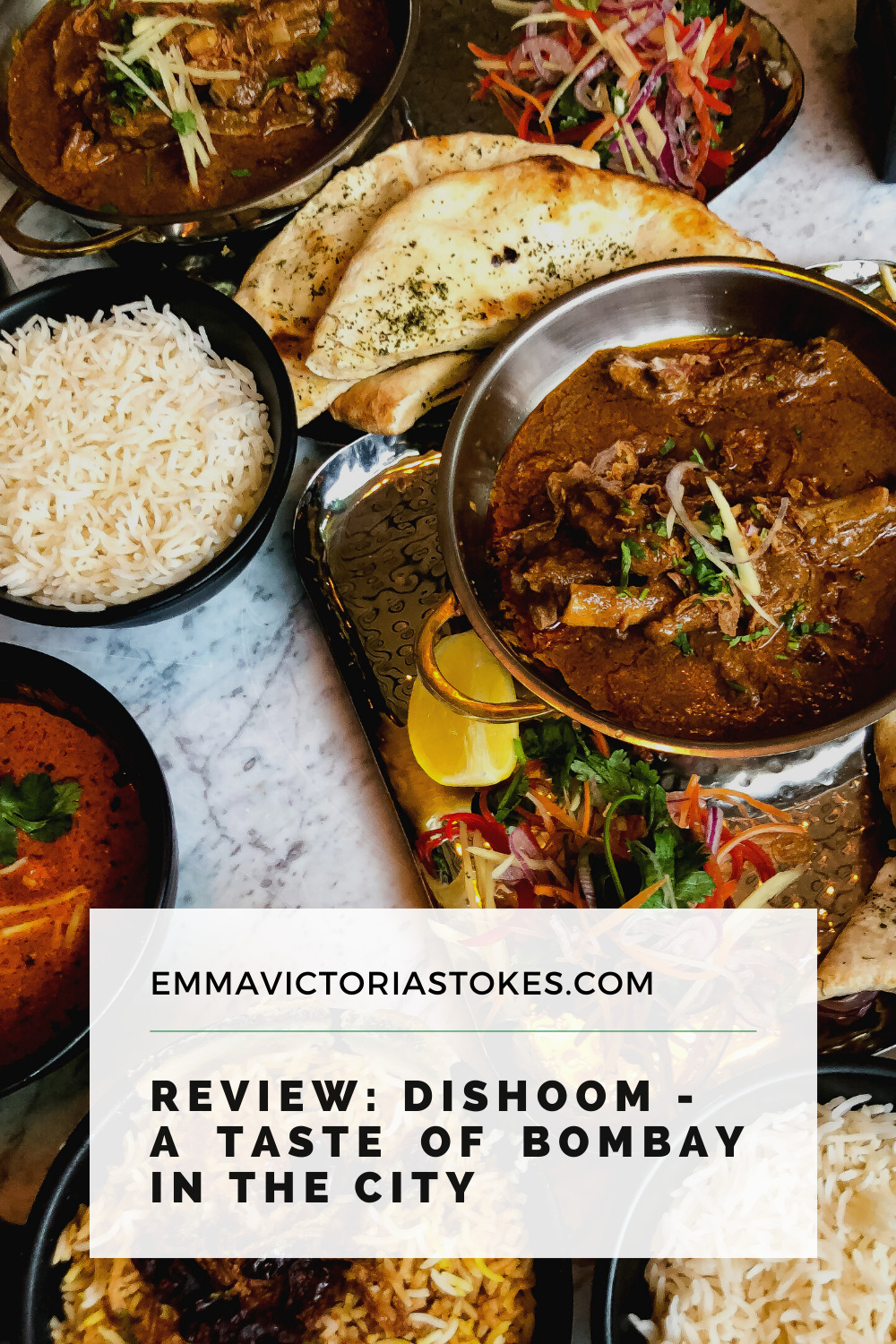 For years I've been known as that person who orders a korma from the menu and gets laughed at for it. I'm grateful for Dishoom Birmingham opening up their restaurant at One Chamberlain Square as their Bombay take on Mutton Chaap Korma is clearly one of the best the city has to offer. It's classed as Chef's special too, who knew?
Dishoom Birmingham's cafe, bar and dining has opened its doors to the public during its soft launch phase. The team invites guests to give honest feedback on the food, service and everything in between. They kindly ask customers to allow teething problems while the place finds its feet – but give criticism where you see fit. The launch generously entitles customers to receive 50% off the total food bill until officially launching on August 6. Open daily from 8am – and 9am on weekends, the team have prepared for what has been one of the most highly anticipated restaurant launches in Birmingham. Here are a few things you need to know about Dishoom Birmingham and why it's such a welcome addition to an already fantastic city.
Dishoom's family-friendly atmosphere
From the offset, the team have an exceptional way of making everyone feel welcome. We were greeted outside by a staff member wearing a radio who promptly spoke to another via headset to see if our table was ready, Covid precautions I expect. We arrived 15 minutes early but this was no bother. Our pram was placed safely inside a little nook opposite the reception desk. It's the second time we've visited a restaurant with a baby, so naturally nerves were there, but soon faded. I'm happy to report that the Dishoom Birmingham staff went above and beyond to make us feel relaxed during our visit. Nothing was too much trouble and six of us (including baby Seb) were shown to a large family booth with a balcony view opposite the museum.
The table size made for a great dining experience and allowed us to share a wide variety of dishes without having to pass everything down and across like you usually would. Weeks prior, I'd pre-booked our visit so they already knew we had a 6-month old with us. Straight away, without us asking, they brought over a baby booster chair which screws onto the table so Sebastian could sit with us in the booth. Much better than your average high chair. Small gestures like this just heightened the great experience. One staff member went the extra mile to fix the baby chair for us whilst we had a chat, so we didn't lift a finger. The family room section of the restaurant is brilliant for larger tables, and especially those dining with younger children.
Dishoom offers a great all-day menu
All day, every day, Dishoom caters for everybody. As they say, 'food will be dishoomed to your table as it is prepared so you may wait a touch longer for some to arrive'. Whether you visit for a breakfast (their hyped bacon naan rolls are apparently drool-worthy) to inhaling their all-day menu, the fantastic thing about Dishoom is you can order as many small plates and main dishes as you like – all worthy of sharing with family and friends. Not forgetting separate menus are also available for vegans, vegetarians, children, and those with dairy intolerances and gluten-allergies. It's the extra step taken to be an inclusive place for all.
We went all out and received a generously-slashed bill at the end for £107. This included an extra £20 optional service charge and 50% had been removed for the food. We ordered a vast range of dishes for the table. Alongside tantalising sticky bites of ginger-soy coated Chilli Chicken (£6.90) and moreish, lightly-battered Okra Fries (£4.90) to start, I was excited to see the first curry dishes arrive. We ordered two of the Chef's Special of Mutton Chaap Korma (£19.50) which is marinated tender meat, soaked in a nourishing creamy sauce. By far one of the best things on the menu and happy I was.
Curries and side dishes
Another must-have is Dishoom's signature 24 hour cooked Black Daal (£6.90) swimming in a gorgeous, rich sauce. Both Chicken Biryani (£12.50) and Chicken Ruby (£10.90) are sensational curry options – perfectly paired with Steamed Basmati Rice (£3.50). The only dish we didn't favour was the Masala Prawns (£12.90) which lacked any depth of flavour – but tender all the same. Paneer Pineapple Tikka (£9.20) is a vibrant, yellow dish which is gently marinated and charred with pineapple – a lovely chewy dish perfect during a curry intermission. A bowl of delicate, minty Raita Yoghurt (£3.50) and additional Roti (£3.20) was ordered for extra bits of dipping and mopping up of the sauces.
Dishroom drinks menu
A perfect drink to wash down the food is a bottle of Dishoom's India Pale Ale (£5.30) hailed as a 'character which holds up formidably against the strong flavours in Dishoom food.' It's great to read about the creation of the drink and the company that made it – Mondo Brewing Company. There is a huge list of beer and cider, wine, sours and tipples available for those looking to get sloshed or merry. We skipped pudding, but a range of green teas, coffees and other drinks are available. The House Chai (£3.20) is a belly-warming spiced drink made with milk, or oat milk. It's the perfect way to end a satisfying meal.
Dishoom's decor is gorgeous
There's no doubt Dishoom re-energises a narrative of the disappearing Irani cafes from the food scene. Showcasing luxurious marble tables, dark woods, green sofas and screens to separate tables – the restaurant tells a story. The walls are littered with things to read, various objects are stacked away in shelves and scattered pendant lights droop playfully across the ceiling. Bringing the outside in, a forest of green fills the windows. The bar stretches out across the back wall and the thriving kitchen can be seen on entering the building. This modern restaurant will do very well in Birmingham, I just know it.
A meal for a meal initiative
A fantastic incentive to eat here is that every meal bought means a donated meal to a child elsewhere. Dishoom works with various charities to provide nourishing meals for schools. What better reason could you need to go back time and time again?
Covid-19 Secure in 2020
The question everybody is asking – is it safe to dine here? Steps have been put in place to ensure the safety of customers and staff. Management are wearing masks as they serve tables and the place is spotless (ahem, minus the rice Sebastian decided to throw across the table.) Everyone is advised to use sanitiser before entering the restaurant and whilst inside. Overall it's so very wonderful to see a place thriving already after postponing their official launch before lockdown. Chamberlain Square is looking beautiful and really complements this great new addition to Birmingham.
Note that walk-ins are accepted but you're highly advised to book a table. Groups of 6 can be seated and screens are in place around the restaurant to further implement safety. Dishoom Birmingham try their best to accommodate any requests made in the booking notes. Speaking of, make a note for your own diary as they officially launch on 6th August.
One Chamberlain Square, Birmingham, B3 3AX
Monday – Thursday – 8am to 11pm
Friday 8am to 12am
Saturday 9am to 12am
Sunday 9am to 11pm
Please note, we attended the soft launch period so were given 50% off our total bill – food only. As always, photos and opinions are my own. All of my other food reviews can be found on my food section.