I say the same thing every single month. But I genuinely can't believe March has already come and gone. The days seem to blur into one and, to me, it doesn't even feel like the days are actually passing. This month, I am setting myself some realistic goals for the month ahead – with some inspiration from a lovely little blogger by the name of Bee over at Vivatramp.
It's the start of beautiful April, and Spring has finally arrived. The nights are getting lighter too, so this is also incredibly helpful for my late afternoon dog walks. This is going to be one hell of a month, and so I've set some goals and things to achieve while April passes me by.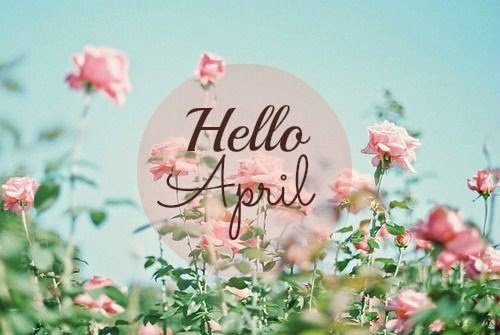 BEGINNING MY APRIL GOALS AND PLANS
☮ Read at least 2 books this month: – I didn't get around to reading many books this March. There is no excuse for not reading, ever, so I've given myself a little slap on the wrists for it. I've been head-deep in my workload quite a lot recently, and I've found myself worn out and just want to sleep for the rest of the night. Nevertheless, I've vowed to read at least 2 books this month. I've got a whole stack waiting for me on my desk and I'm looking forward to digging into them as soon as possible.
☮ Birthday celebrations and nights out:- I have not one, not two, but THREE birthdays to celebrate this month. I seem to know a lot of April babies but I am really excited for several nights out over the coming weekends. It's going to be an expensive month, but I'm looking forward to celebrating with some of my favourite people in the entire world.
☮ Save money:- Since I've only been back in full-time work for around a month, I've allowed myself to go a little crazy and buy some treats as a reward. Most people don't know that I get paid weekly as I'm only on a temp basis for now, -so I've started treating myself to graze boxes again, ASOS splurges and I'm known to buy the odd Chinese meal now and again (every weekend).  In a couple of months time, I'm heading off to Ibiza with my best friend Laura – TheLikelyLady for a girlie holiday, so realistically I should be putting away a small amount every week so I can enjoy myself while out in Spain.
☮ Get into bed before 10pm:- I did this about a week or so last month, and it amazed me how refreshed and energised I felt after a good night's sleep. I'm the type of girl you don't want to piss off if I haven't had enough sleep . Getting at least 8 hours was effectively making my mood/work 10x better, and it also increased my appetite for healthy food. This month, I aim to jump into bed around 10pm from now on, just so I can be the best version of me for the next morning.
☮ Sweat it out:- There is nothing better than getting a good sweat on. Exercising helps anyone to feel more energetic, motivated and a damn sight better when it comes to eating right and generally taking care of yourself. As of next week, I've vowed to hit the gym at least twice a week. I'm paying for it, so I might as well kick it up a notch!
☮ Do more things for me:- I've learned that it's ok to be selfish. Sometimes all I want to do is sit down and read a book or play games on Steam, watch Netflix or go on Pinterest.  Saying no to going out every night doesn't make you a bad person, it means you're doing something for you.  Don't get me wrong, switching yourself off from the world and become a recluse isn't healthy either, but simply doing things I want to do makes me 100% more happier.
April feels like it will be a very productive month. I finally move back into the work offices at the start of May, so working at home is still on-going until then. I am also taking a lot more pictures & being more productive with my photography. I gave this little present to my mom for her birthday and put it onto a canvas for her. What are you planning to do this April to change your routine?