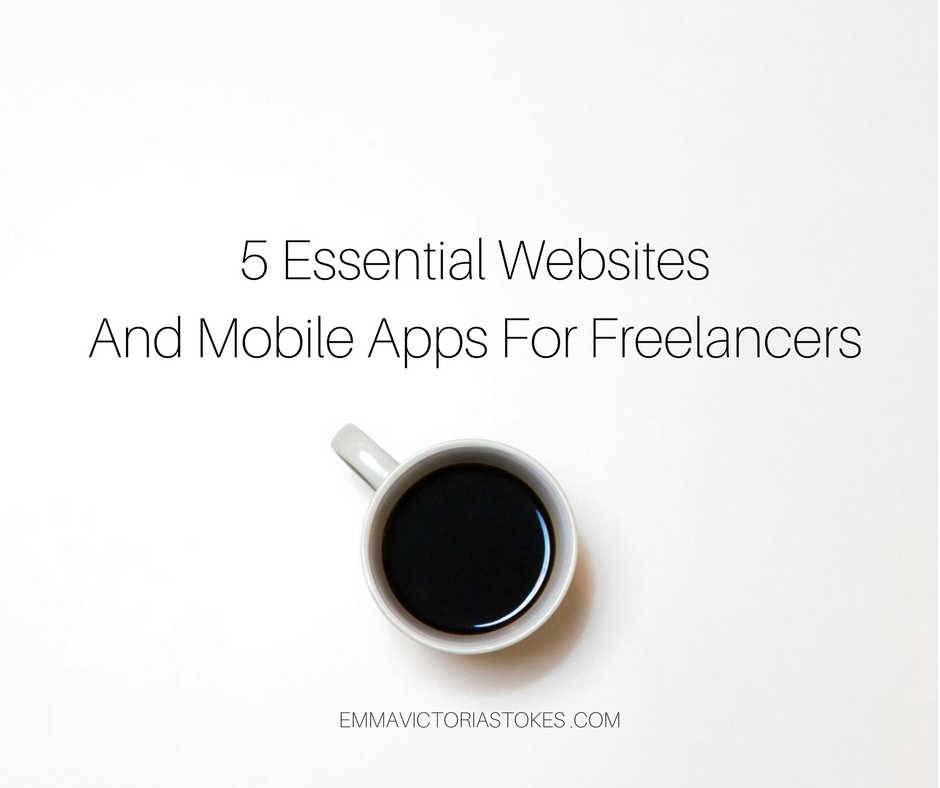 I've wanted to write this post for a while now. It's main purpose is to showcase just a few of the websites and tools I've been using whilst working over the last couple of weeks. If you didn't already hear, I recently quit my job to become a full-time freelance blogger. Here on, I've vowed to continue using tools that will help, rather than hinder my productivity. These are just a few I've been using but I'm eager to know if you use them too. Pleases let me know your favourites in the comments below.
Asana
Asana is a free web and mobile app designed to help teams track their work. I used this in my last job and has since become a life saver when managing tasks. I'm a person who relies on writing 'to do' lists as a visual approach, but this makes life 100x easier. It's really simple to set up new projects which you can categorise for different clients. And the most satisfying thing about it? You can 'tick' off tasks when complete and it disappears into a completed folder. As with any online tool, there is an 'upgrade' button if you want to take your tracking to the max. I won't start my working day until I have all my tasks set up in Asana. It's a good habit to keep. Of course, I'm sure there's more tips and tricks that I could use to utilise this platform effectively but would highly recommend it.
unroll.me
I'm the type of gal that can't stand more than 2 unread emails in my inbox at any given time. Yeah I know, it's excessive but it annoys me. I know some people have 800+ more unread in their email folders and it drives me insane. Organisation is king, people! Unroll.me is a free tool that helps clean up your inbox and email subscriptions. When I first used this, I found subscriptions from five years ago and it gives an option to unsubscribe from junk emails right then and there. One click and poof! They're gone. Find out more on unroll.me here.
Canva
It's like Marmite. Some people love this tool, others despise it. Thankfully I'm the former and it's my 'go-to' tool when I want to design something in minutes. It takes a bit of getting used to, but it beats Microsoft Word photo editing hands down. By using Canva's ridiculously easy drag-and-drop feature, they provide hundreds of free photo design layouts to choose from. Looking for a graphic for your blog post? Yep, they've got that. I created my banner photo above with it. Looking to design a logo for your company? Ya, they've got that too. A graphic for Pinterest or Facebook post? You know what I'm going to say. Unleash your inner creative beast and get to work! P.s – It's totally free, but certain templates you might have to pay for.
Invoice Machine
Last year, I spent a long time searching for the best invoice templates. I found a few but they were just weird and some websites were asking for bank details. Nope! I could have made things difficult and designed one myself but I'm not that creative either. Invoice Machine stores all of your old and new invoices in one place, saving you the hassle of reformatting old ones. The best part is you can add your own company logo and change the invoice numbers, creating new invoices in a matter of seconds. I'm sure there's others that does your taxes for you, but for now, this one is gives me life. And more time to do other important things.
Toggl
'Everybody gets the same 24 hours – the trick is to use them right'. 
Have you ever met a time lord before? I mean a reaaaaal one. No? Well let me introduce you. Toggl's prime function is to help keep track of time, reporting services and measuring profitability. Not only is the service mobile and desktop friendly, but you can keep the app running in the background whilst you complete other tasks. You won't even know it's there. For example, I started my Toggl running whilst writing up this blog post and I know to the second how long it's taken me. Instead of clock watching, this little tool does it all for you. Not forgetting you can colour code by clients and produce billing reports if you decide to charge for your time. It's super easy to use, you could use this tool with your eyes closed. But don't, because that wouldn't be productive, would it? Definitely give this one a go.
I'd love to know what types of tools other freelancers and bloggers use to keep them motivated during the working day. If you've got one to share, please let me know in the comments.